Bienvenidos to our shop!
Hello and welcome! Discover our wide range of handcrafted goods and an ever-evolving selection of accessories.
We are celebrating our 1 year anniversary!
The outpouring of love and support we have received is truly humbling. We are immensely grateful for the incredible start to our business journey. With numerous projects on the horizon, we eagerly await what this year holds in store. Thank you from the bottom of our hearts! Cheers to another year filled with success!
If you have any inquiries, kindly complete our contact form and stay informed about our latest offerings and pop-up events by following us on social media.
- XOXO
Nessa's Cup of Creations
Shop Hot Selling Items!!! Stay in the know...
Join the NCOC Family by following us on all our Social Media accounts! Follow up to stay informed about new items, pop-up events, sales, and so much more!!!!
IG, FB, and TT: @ Nessascupofcreations
Follow Us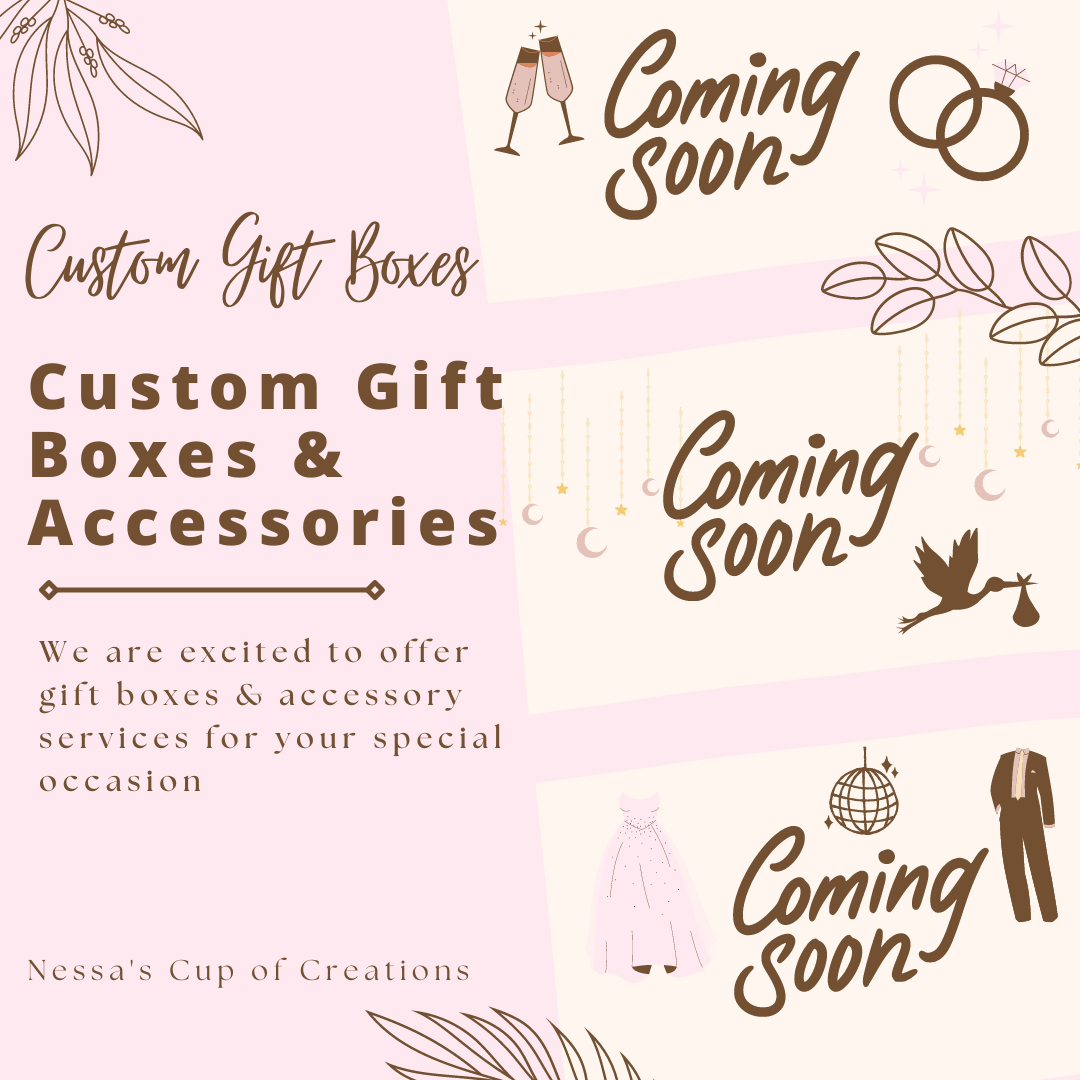 Now Available
Make your special occasion memorable with our customizable gift boxes and accessories. We use quality materials and craftsmanship to ensure that each gift box is tailored to your exact needs, giving you an unforgettable experience for your special day.
Complete a contact us form for inquiries!
Contact us!